Zürich Cafés: Felix at the Bellevue
November 13, 2016 — No comments
On famous Bellevue square in the center of the city, next to where the river Limmat flows out of Lake Zürich, you'll find Café Felix. After a stroll along the river feeding the swans, a shopping trip through the quaint old town, or a visit to the colourful farmers market across the bridge, you'll sink happily into the honey-colored leather seats of this old-world café!
The moment you step through the door you'll find yourself charmed by the elegant yet cozy ambiance of the baroque gilded mirrors, brass lanterns and white marble tables for two. You have the choice to either sit on the main floor or walk up the curved stairways, clad in scarlet red and flanked by gracefully curved ironwork handrails, which will bring you to the balustrade on the upper floor.
Either way, the ambiance is delightful and relaxing. Coffee and tea are delicious and many different patisseries and cakes are waiting to delight you from behind invitingly lit glass vitrines. Wall shelves and tables set against the windows are brimming with beautifully wrapped chocolates, sweets and Zürich specialties according to the season.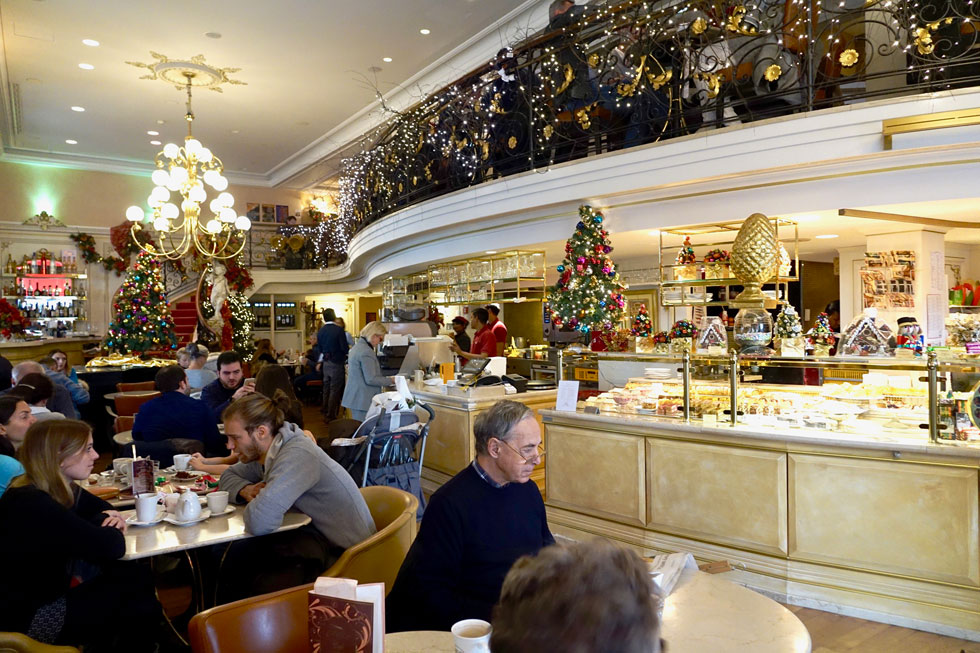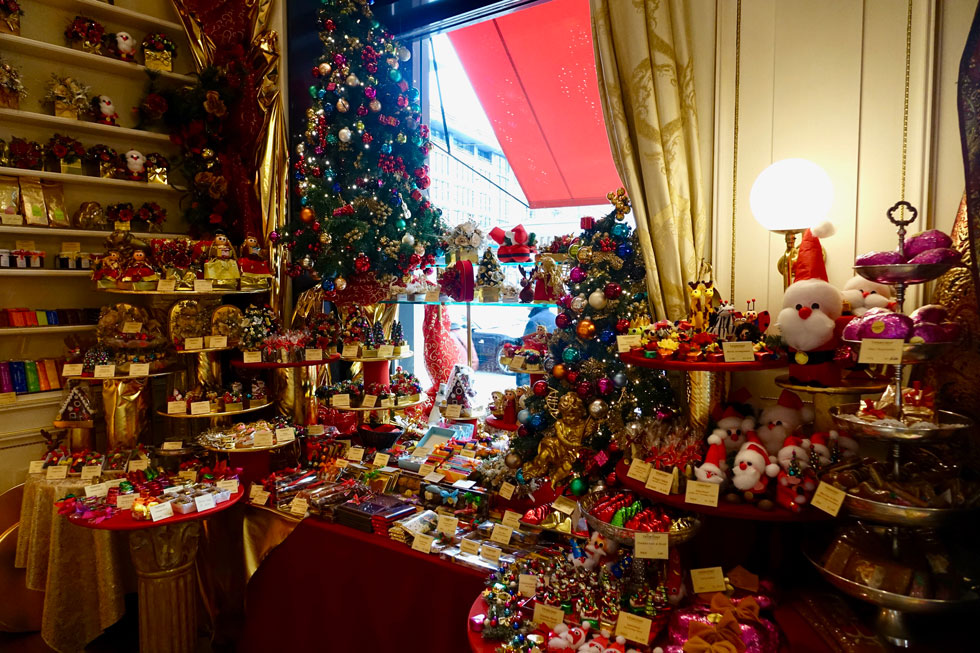 Café Felix also offers a wide variety of light lunches, wines and spirits, juices, and the famous Birchermüesli. Special treats are Sunday brunches, accompanied by musicians, delicately playing the violin, cello and other classical instruments.
The café is run by famous Swiss chocolatier company Teuscher, which proudly displays the quote of the New York Times on their website: "…many connoisseurs consider Teuscher to be the best in the world."
Let yourself be charmed by this treasure among other delightful coffee houses in the city of Zürich, where the art of coffee and patisserie have been perfected. More recommendations will follow.
Have you visited Café Felix or do you have another favorite café you can recommend in the city? Share your experience and leave a comment below!