Unique Easter tradition in Ferden/VS
March 25, 2019 — 1 comment
Unique Easter tradition going back 700 years
Hanging up there in God's country on a wild flower meadow between endless sky and the gorge of Lötschen valley nestles the village of Ferden in the canton of Valais.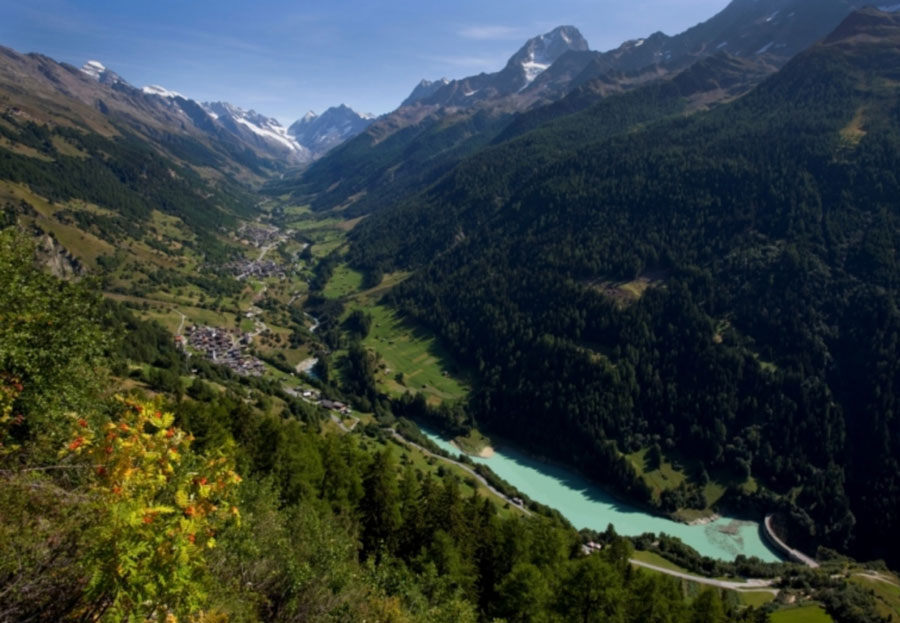 Municipal decree based on a legend
The legend has it that in the 13th century, a haunted farmer chased all cows into the wild on Alp Faldum, Resti and Kummen above the hamlet of Ferden, never to be seen again.
To appease nature and prevent this from happening again, the farmers of the Alp cooperative voluntarily committed to donate the yearly milk production on July 22 and 23 to the benefit of the entire village population. This has been maintained ever since and was even cemented by a written municipal decree in the '80ies.
Strict communal milk-to-cheese crafting
The roles are precisely defined in the cheese making process.
Alp farmers are obligated to drive the cows to a fresh pasture during the designated two days of milk donation.
Farmers grazing their cows outside this region but living in or being 'Burgers' (citizens) of Ferden must donate the equivalent of two days worth of milk. Burgers who don't own cows are  obligated to contribute ten Swiss Francs into the communal pot.
A minimum 1,500 liters of milk must be produced into Ziger, a regional, tangy cheese specialty, which has to be processed on July 23.
The following day, July 24, the Ziger is brought to the village in the valley and all male Burgers between 16 and 65 are to make themselves available to 'stamp' the cheese and to fill it into 'Rümpfe' (pine tree bark barrels) for storage and ripening until consumption on Easter Monday.
Any Burger who isn't present for this step is fined five Swiss Francs, while the crafters of the Rümpfe don't have to contribute to the cheese stamping. 
Easter Monday/Tuesday
Yearly on Easter Monday, the entire community of Ferden plus invited guests of the small neighbouring communities, dignitaries and others come together to share a meal of Ziger cheese, bread and wine. This traditional community meal is documented back to the 13th century, shortly after the first settlement appeared!
Clearly assigned roles and rules 
Easter Monday, 4 am, the cheese is cut into slices by 'Aufwärtern'.
It's the schoolboys of Ferden's job to make sure all cheese is scraped off the pine barrel walls. For their labour, they get to eat the 'Schabättä' (scrapings). The wage of the Aufwärter is one ryebread plus a double canter (three liters) of wine.
All children under 16 receive the small 'donation', consisting of black bread and Ziger.
The church bell calls all citizens (Burgers) of Ferden to the Burgerhaus, where the President reads to the community the decree of the Ziger Spend (donation).
Around noon, guests join the Ferden Burgers and bread, Ziger and wine is issued according to everyone's status on Easter Monday and also on Tuesday afternoon.
Who gets what
Children who attend school (under 16) are given one portion of Ziger and a double portion of bread.
Non-Burgers from 16 to 60 years of age receive one portion of bread and Ziger, plus one goblet of wine. If you're older than 60, you receive the same but with two goblets of wine.
Male and female Burgers between 16 and 60 receive two goblets of wine plus bread and cheese. Locals 60 and above receive the meal plus three goblets of wine, and clergy is treated to five goblets of the red nectar!
All Burgers must appear in person to claim the meal where no money changes hands.
Origin of Ferden
3,000 years ago, humans first populated this gorgeous valley. Population spiked to 3,000 during the build of the Lötschberg tunnel in 1906. Today, 260 people call Ferden home. They either work in tourism, municipal administration or drive to the next town in the valley for their livelihood: Visp.
The Ferden Easter tradition is strong and alive and this custom is unique in Switzerland, possibly all of Europe. The entire valley is more than worth a visit for its absolutely stunning beauty, unique location, hearty people and strongly upheld traditions.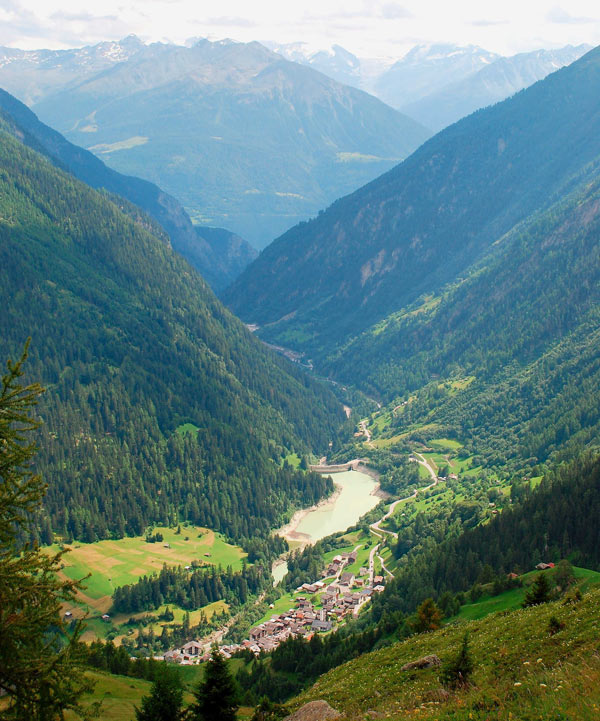 I don't know about you, but when I meet such traditions, I am fascinated and astounded! Please leave a comment below if you're aware of similar customs in Switzerland or elsewhere. Thank you.