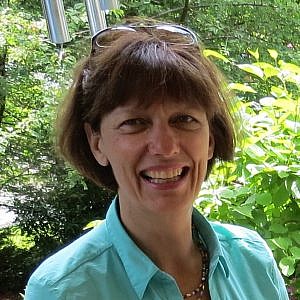 Welcome, and Grüezi!
I'm delighted you're here and share an interest in Switzerland!
My name is Silvia Schoch. I grew up in Zürich and Davos, Switzerland, until my mid twenties. Marriage and wanderlust took me to Canada where I've now lived both east and west in this beautiful country for thirty-five years. As a writer, editor and self-taught photographer and with my three daughters at university and beyond, I'm taking the time to re-discover my country of birth.
I'm very excited to launch this website about small, mighty Switzerland. Everything you read here I've experienced myself and I am so enthusiastic to share this incredible diversity with you! You can look forward to:
fascinating stories about Swiss people living in- and outside the country. Their passion and insights and their unique contributions in the most diverse fields

insider reports on well and lesser known destinations in Switzerland with recommendations to accommodations and places to eat that have extra special flair
articles on the country's rich culture & history including hundreds of year-old traditions expressed in architecture, music, food, workmanship and an unbelievable richness of hand-made art & craft that make your head spin, your heart jump and your money purse groan!
you will also find recommendations of special events and activities, and the expat Swiss community around the globe will discover a little bit of nostalgia, including some articles in German.
In short: This is a growing collection of genuine, thoughtful, one-of-a-kind snapshots about Switzerland, its people and culture. Light hearted stories, intermingled with important stories that are serious. The current pulse of a country with a long history in the heart of Europe. 
Sign up for the monthly Newsletter, sign up on the Facebook page , get in touch and leave me a comment right here, at the bottom of any article on this website, or connect with me directly under the CONTACT heading.
Enjoy this website and I'm looking forward to connecting with you!
Silvia
P.S. This is Sari, my ginger cat & writing assistant. Sari is great company during the process, and she's also worth her purr by putting down her paw, reminding me to get her dinner!